SELF-LOCKING NUTS WITH INTERNAL SPRING, 9700 MH
We offer you an extensive catalogue of 9700-MH self-locking nuts, from M04 to M60, in different materials and coatings. We produce self-locking nuts for both rolling stock manufacturers and for industrial suppliers.
Our 9700 MH self-locking nuts are designed to withstand high performance environments where dynamic load and vibration may occur. The spring inside the actual nut applies a radial force guaranteeing secure fastening of the bolted joint. These security nuts offer greater reusability, increasing their useful life and their efficiency when it comes to maintenance.
To meet the anti-corrosion demands and friction coefficient of every application, we offer all kinds of finish: electrolytic zinc plating, Delta-Tone and Delta-Protekt.
We also add the dehydrogenation process to all our electrolytic treatments to eliminate the risk of hydrogen embrittlement.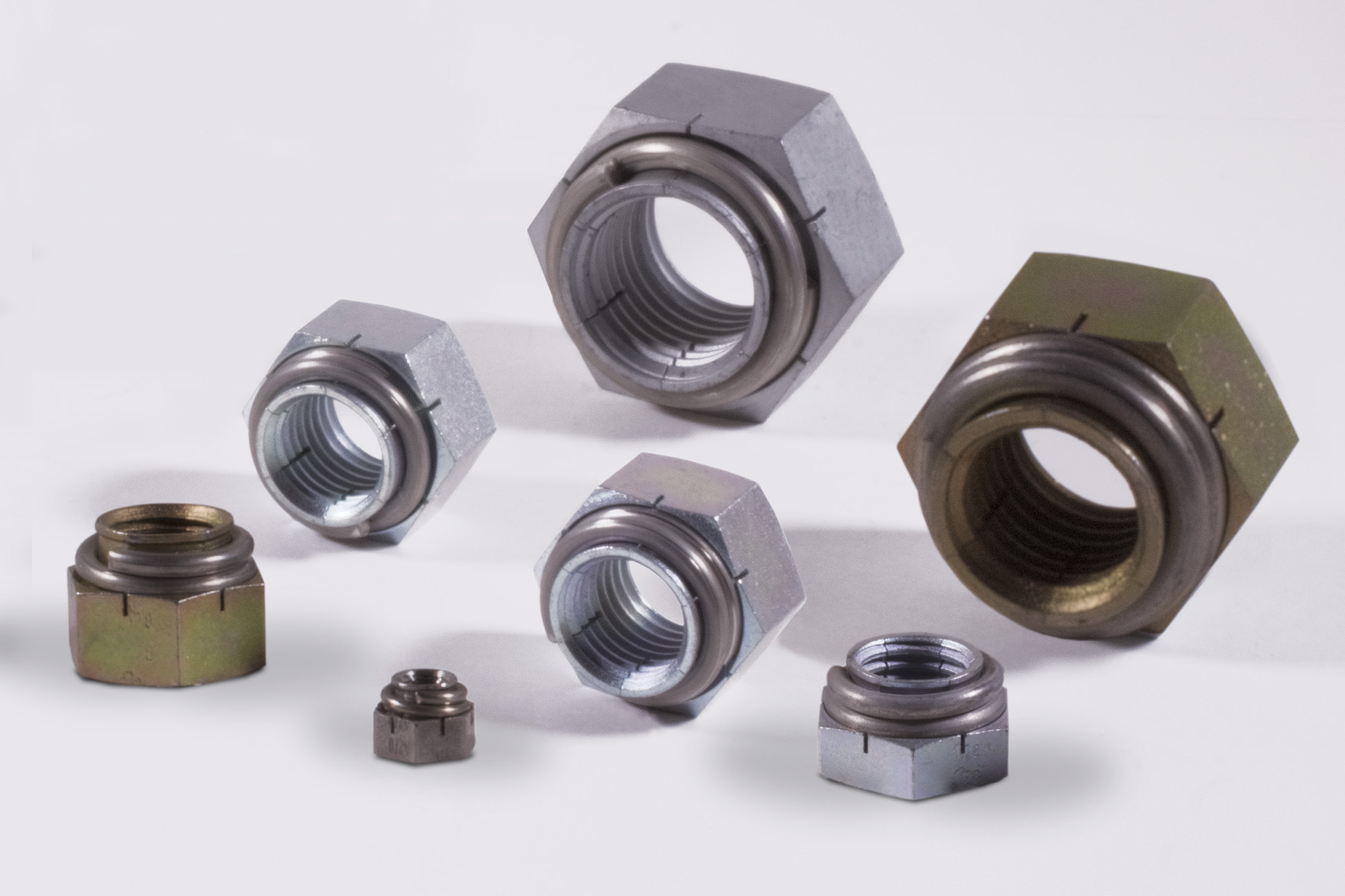 We have an extensive stock of finished products for the models in greatest demand, enabling us to provide a rapid response to our customers' needs.